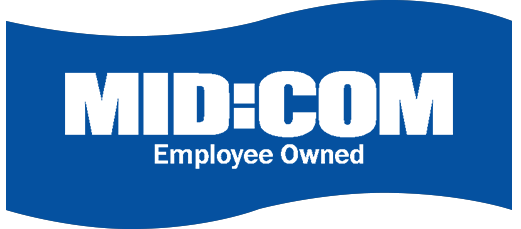 A family-owned company focused on service, MID:COM has pioneered the on-board computer register business for the propane and petroleum industries since 1976.

MID:COM systems are typically used with positive displacement, mass flow and turbine meters. The most common applications are on propane, petroleum and aviation fuel delivery trucks. However, our systems are also used for metering water, fertilizer, chemicals, solvents and a number of different industrial liquids.

MID:COM computers and registers are built to last, and operate in tropical humidity and salt air to the bitter cold of the Arctic Circle with a high degree of accuracy, low maintenance cost and a fast return on investment

They can be used with GPS antennas to geocode tank locations, with cell phones or radios to provide real time data transfer or other computing devices.

If you are considering the automation of your delivery trucks, please let us show you how MID:COM products can improve accuracy and efficiency for a fast return on investment.
FEI, Inc., an employee-owned company, provides fertilizer and chemical application and handling equipment and parts to the agriculture industry, and a full line of propane equipment, hearth products, and propane parts to the propane industry.

Our corporate office is located in Valley City, North Dakota with branch locations in Billings, Montana; Hastings, Nebraska; and Yakima, Washington. These facilities serve customers in 20 states and four Canadian provinces. Whether it is an urgent service or technical call or delivery of a repair part, we always work to exceed our customers' expectation.

Delivering solutions to fuel and feed the world.